AUTUMN TERM 2 NOVEMBER/DECEMBER 2017
HOMEWORK AUTUMN TERM 2 NOVEMBER/DECEMBER 2017
AUTUMN TERM 1 SEPTEMBER/OCTOBER 2017
HOMEWORK AUTUMN TERM 1 SEPTEMBER/OCTOBER 2017
PREVIOUS EVENTS IN KINGFISHERS:
We have been very busy Kingfishers this week. We have made fantastic clay elephants. They are all very unique and full of character. We learnt how to roll and mould clay into different shapes, and how to use water to 'glue' parts together. Soon we'll be painting them and finishing the details. Watch this space for updated pictures!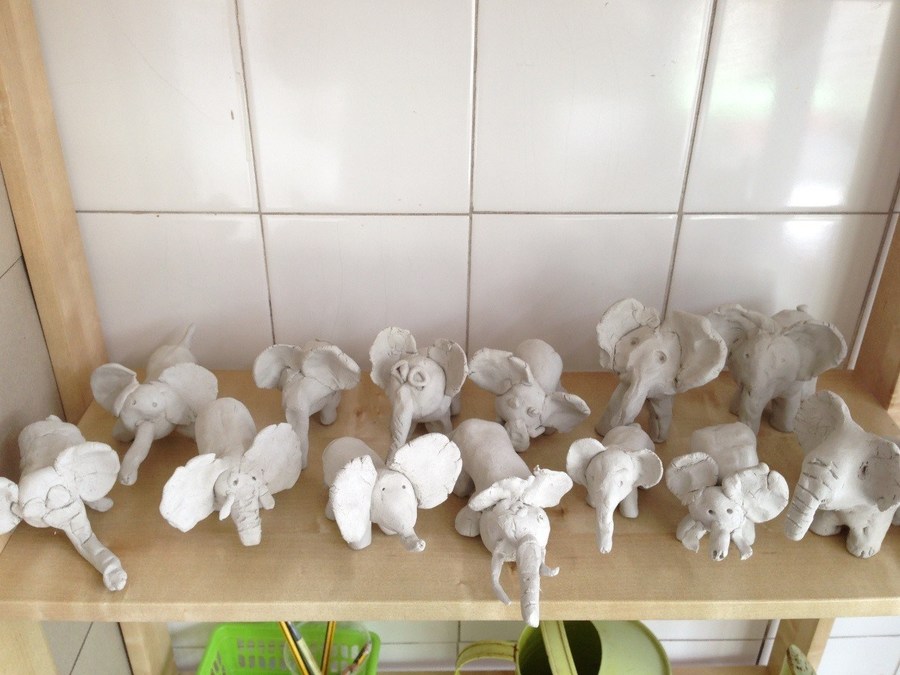 On Monday 27th April, St James' were lucky enough to have a visit from the Raptor Centre. The Kingfishers, accompanied by the Goldfinches, went into the hall to learn lots about the owls and the hawk. They all got the chance to hold the smallest owl, a white faced owl. Here are some pictures of the children enjoying their experience:
The Kingfishers have gotten stuck into their new topic, 'Turrets and Tiaras' and have thoroughly enjoyed learning about different castles and Kings and Queens! We have had visits from fairies, written super instructions to help them and even found spotty eggs in the classroom. It took us a while, but we wrote super descriptions and they were identified as dragon eggs!
HALF TERM CASTLE CREATIONS!
Wow! Mrs Richens and I are extremely impressed with the effort put in to create the castles. They are all very individual and the children should be very proud of them. We will upload pictures to share with everyone, as they deserve to be shown off!
The Kingfishers, and a few of the Goldfinches were lucky enough to be invited to Lincroft School for a gym event. They bounced, they rolled and they had a fantastic time (albeit a little tired by the end of it!).
As part of our topic this spring term, KS1 went to Warwick Castle! After a long coach, we finally arrived and were greeted by beautiful peacocks! We spent the afternoon touring the cells, seeing the Kingsmaker and Great Hall. Some of us even climbed up 500 steps to the tower, or up the steep hill to the mound. Overall, the children were extremely well behaved and ended up having a fantastic day with lots of memories to take back!
Gymnastics Multi Sports